SPDR Barclays Capital Convertible Secs (CWB:ARCA) is breaking down via a runaway gap out of it's top formation. Check the monthly candle chart. A monthly close under 46 and we have a target at 41.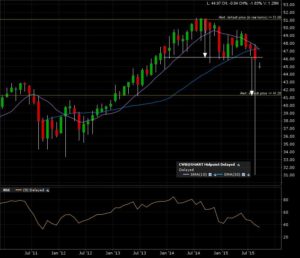 Here is the weekly candle chart. More of the same.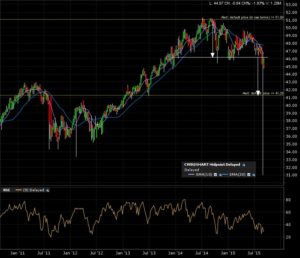 Final zoom on the 1 year daily candle chart. That is a 1 year consolidation rectangle that is breaking down!.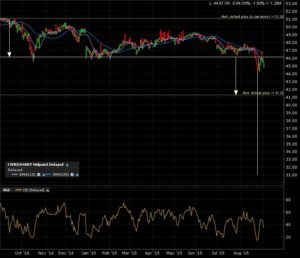 That is about it for this one! Might not have a chance to enter as this might hit the 41 level before months end!