The USDJPY pair is consolidating on the breakout line of a HUGE 10 year base. First, check out this previous post from March 8 2015. Now check out the 10 year monthly candle chart. I have the breakout line for that HUGE base at 122.50. A monthly close above that would give me a target of 168.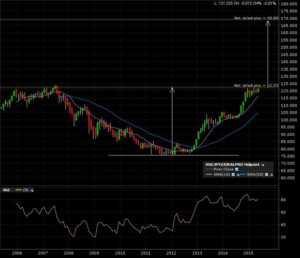 The 5 year weekly chart shows the consolidation (continuation) pattern forming on the breakout line. I believe that a break of a pattern coinciding with the break of a larger one adds value to the breakout.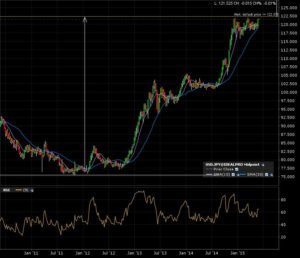 Here is the zoom on the 1 year daily candle chart.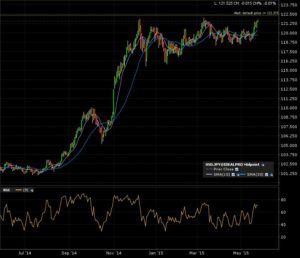 This is one of the next HUGE moves for the US Dollar. I'll come back to this after my alert is triggered.