Way back I set some alerts for the Pound versus the Greenback for a possible breakdown in the forex pair. That alert got triggered this morning. Check out my previous post here from Jan 25.
Here is the updated monthly candle chart. Still right on that important support line area. Not a clear break yet.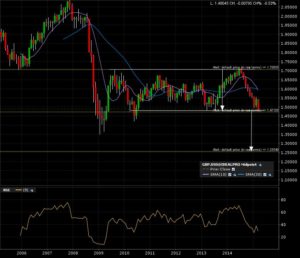 The weekly candle 5 year chart shows the recent bounce close to the support line and the return to the current test.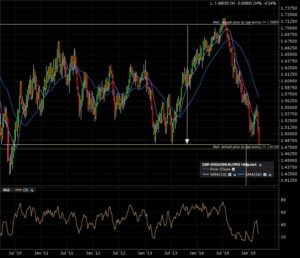 The zoom in on the daily candle 1 year chart is more of the same. Down trending towards the support line.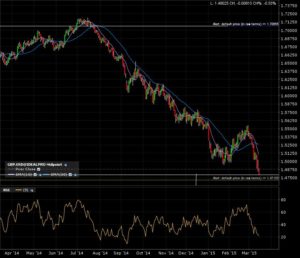 We are close to a breakdown, but not yet. I will wait for a convincing monthly candle close below 1.48 before considering this trade. The implied measured move added to the breakdown line would be 1.26.
See you in early April gbpusd!