I wrote a post back feb. 8 on the forex eurnzd pair. Here is the link. A rectangle for euro and kiwi.
Here is the story since then. Check out the monthly candle chart. Breakdown has occurred.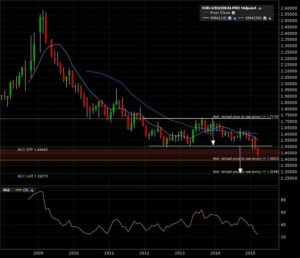 The weekly candle chart shows a false breakout and now the confirmed one. The whipsaw was avoided using the noise reduction power of the monthly candle close to confirm breakouts.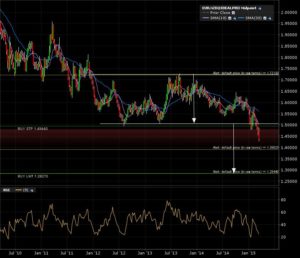 Here is the zoom in on the daily candle chart. Now trending nicely towards target.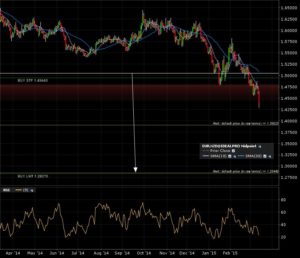 I set an alert about half way towards the target. I'll pop back and see if the target is valid. Chart patterns morph over time, mostly to an unexpected chart pattern, which must be taken into consideration.
Right now, this is an A+ setup I look for and play.