If it smells like a duck, quacks like a duck, and looks like a duck, it must be a duck! Check out all these bearish moves for currencies against the Yen on the 10 year monthly candle charts!
Firstly, target almost reached for the cnhjpy forex pair, back to previous breakout levels at 17.50.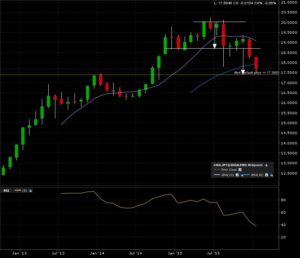 The sgdjpy forex pair is testing it's breakdown level. Target at 70, also coincides with previous breakout levels.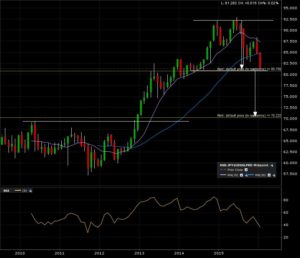 Sekjpy is breaking down right now. Target at 13.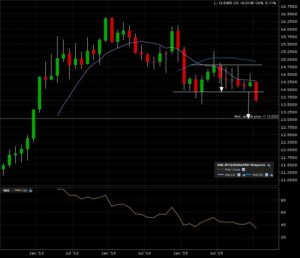 The mxnjpy pair has already broken down and touched it's target of 6.50.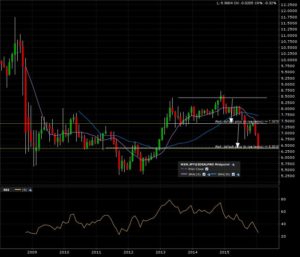 Breakdown in progress for audjpy. Target set at 75.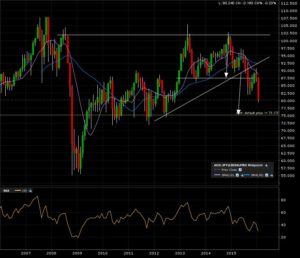 Nzdjpy is testing it's breakdown line also. Target at 69.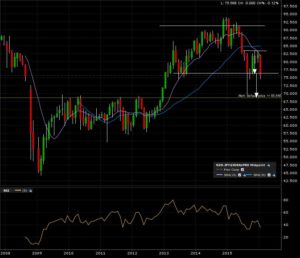 The eurjpy pair is also a candidate for an eventual breakdown. Set your alerts and wait for the monthly close for confirmation. Target would be 112. I also have a previous post for this pair here.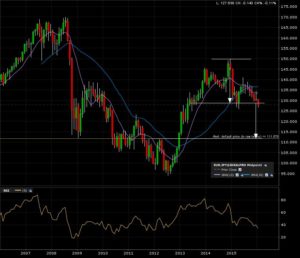 Cadjpy is sooo close to reaching it's target at 80. Check this previous post on the matter.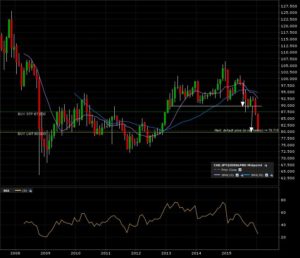 The usdjpy forex pair is setting up like the eurjpy pair. Target would be 110 when breakdown confirmed.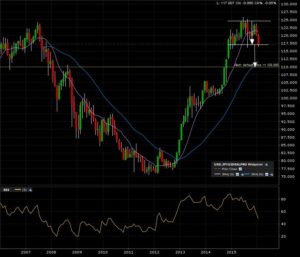 Gbpjpy is in progress of breaking down. Target is 145.50.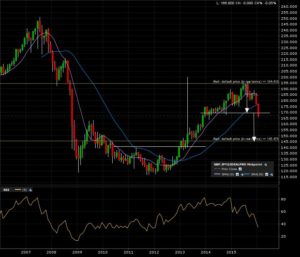 The chfjpy forex pair is approaching the breakdown line of it's top formation at 112.50. Ensuing target would be 98. Also coincides with a previous breakout level and a WALL (previous resistance turned support). Check this post to better undestand my concept of WALLs.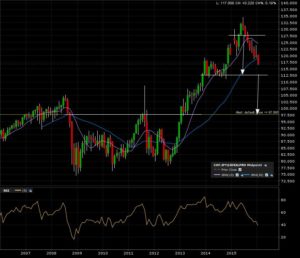 When mulitple signals for the same currency are given, this adds value to the direction and eventual trade setups. Right now, the scenario is looking very bullish for the Japanese Yen and mostly bearish for it's pair counterparts.
For those forex pairs that haven't broken down yet, remember to wait for a monthly candle close below the breakdown line in order to avoid "whipsaws". Please read my "How To" for a better understanding of my trading framework.