First, check his previous post on the eurcad forex pair. The 1.53 alert was triggered, but I couldn't get the monthly candle close to confirm the bullish breakout. Check out the 10 year monthly candle chart below. The classical chart pattern "ascending channel" is in effect. Watch out for eventual resistance if upper boundary reached.  Arrows indicate the measured move applied to the breakout line. Target 1.71 which coincide with early 2009 highs.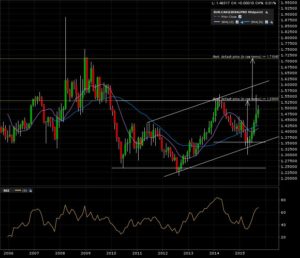 The 5 year weekly candle chart show the price action closing in on the 1.53 breakout line.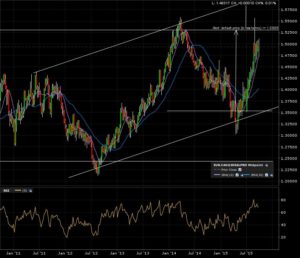 A final zoom in on the 1 year daily candle chart. Current 6 months bullish uptrend in progress.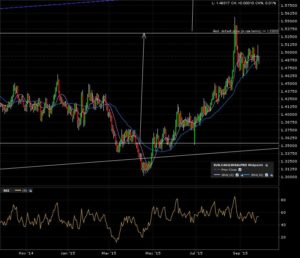 There it is. Will Monday bring something new to this pair? I reset my alerts at 1.53 and will wait for a trigger.