A few good things happening for General Electric Co. (GE:NYSE). First, there is a 6 year ascending channel still in progress. After a +1 year sideways consolidation rectangle, a breakout is in progress which indicates a bullish resolve. Check out the 10 year monthly candle chart. Secondly, the implied measured move added to the breakout line coincides with the upper channel resistance line. Thirdly, the target of 32.50 is also previous important support turned resistance.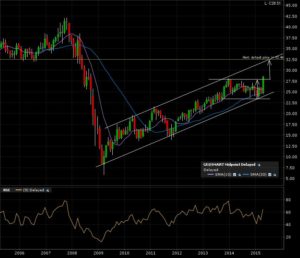 The 5 year weekly candle chart shows this weeks candle close above the breakout line at 27.50.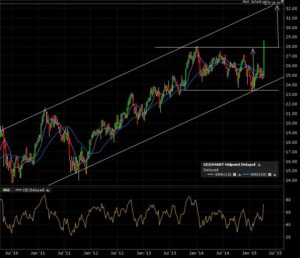 Zoom in on the 1 year daily candle chart. That is one BIG gap breaching the breakout line.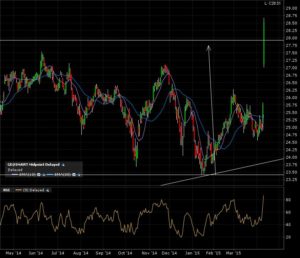 I'm still going to wait for the monthly candle close before confirming this continuation breakout. But still, the power is surging with GE.