iShares MSCI Singapore Index (EWS:ARCA) is breaking down from a BIG 3 year top formation within a HUGE 5 year top formation. The target of the current breakdown coincides with the HUGE top formations breakdown line. Check out the monthly candle chart. Current target is 10.Furthest target is 6, assuming a confirmation candle below 10.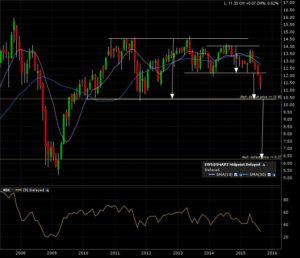 The 5 year weekly candle chart show the fast move towards the lower support and breakdown line.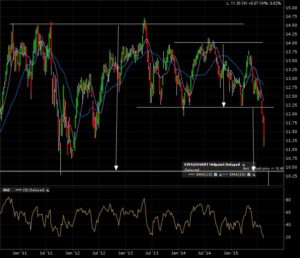 A final zoom in on the 1 year daily candle chart. Downnnnnn!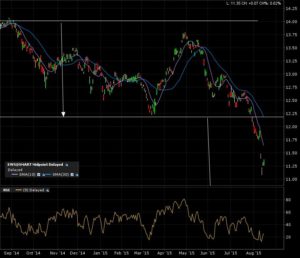 I set my alert at 10 to eventually play the huge move towards the 2009 lows. Check out my "How To" to better understand my trading framework.