Cato Corp (CATO:NYSE) this month flash broke down close to previous support at 23. This has helped morph the chart and give a new possible top formation. Breakdown line now established at 32.50. A monthly candle close below that and we have the 23 target back in the cards. Check out the monthly candle chart below with the arrows indicating the implied measured move added to he breakdown line.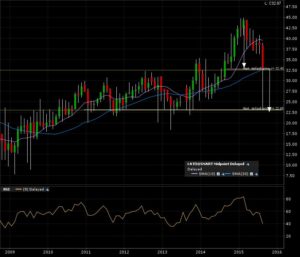 Here is the 5 year weekly candle chart. More of the same.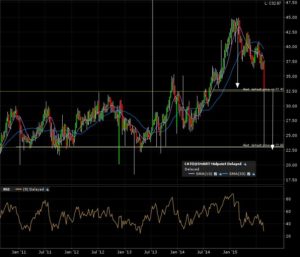 A final zoom in on the 1 year daily candle chart. This is noise below the breakdown line. Check this previous post on the concept of "noise reduction".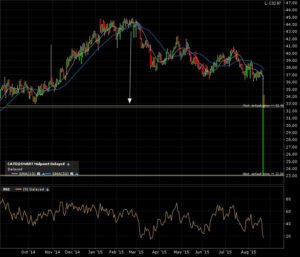 I set my alert at 32.50 Will come back once triggered and see if this will be another "déjà vue" for Cato Corp.!