iShares MSCI Sweden Index (EWD:ARCA) is getting testing it's support line of the top formation carved out. A monthly candle close below 30 gives a target of 24.50. Here is the monthly candle chart.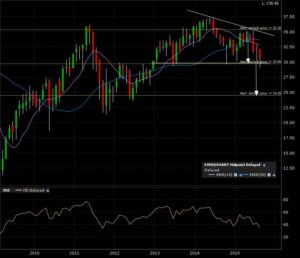 The 5 year weekly candle chart show some noise removed with a close boe the breakdown line. Check this previous post on the important concept of "noise reduction".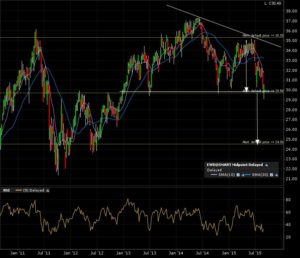 A final zoom in on the 1 year daily candle chart. You can see the daily noise below the breakdown line. That is whyI wait for the monthly candle to filter out this price action, and thus avoid some unnecessary whipsaws.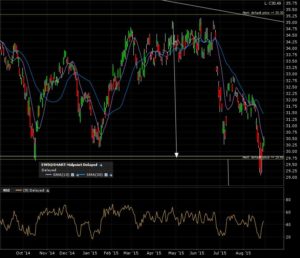 I set my alert. Lets wait and see if it's going to get colder in Sweden any time soon!