Canadian Pacific Railway Limited (CP:NYSE) has been brought to my attention by a user request. Check out the monthly candle chart. Notice the HUGE +6 year base yielded an 8 months held position to implied target. That required patience! Now we are closest to a bearish scenario. A monthly candle close below 150 would give a target of 90. This would the price almost back to the previous bullish breakout area.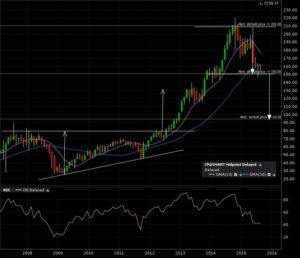 Here is the 5 year weekly candle chart. More of the same.
A final zoom in on the 1 year daily candle chart. Price action testing the break down line.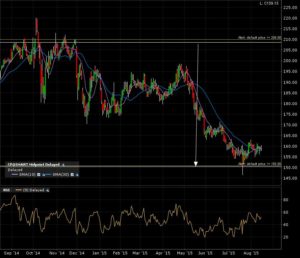 Easy one. Alert is set. Will come back to this once triggered and see I risk to reward permits an entry. Time to go check my "How To" here.