Enter SPDR Russell/Nomura Small Cap Japan (JSC:NYSEArca). The breakout line at 53 is being breached. Check out the monthly candle chart.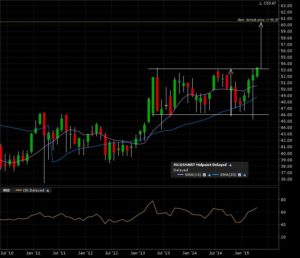 The 5 year weekly candle chart clearly shows the consolidation rectangle classical chart pattern.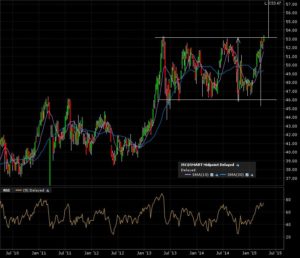 The zoom in on the daily candle 1 year chart shows the price action breaking out.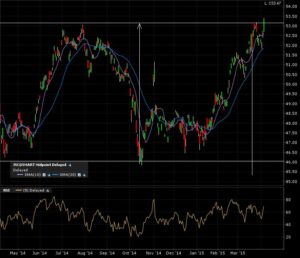 Good bullish showing for JSC. I'll come back to this at the end of the month. Hopefully the candle close will be above the breakout line giving me a target of 60.50.