+3 year base formation for gbpnzd with it's breakout line on the verge of being tested. The 2.10 level is where to set your alerts for the monthly candle breakout.
Check out the monthly candle 7 year chart. The target of that BIG base is an implied measured move to 2.43.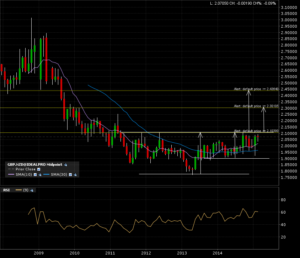 The weekly candle 5 year chart shows un an intermediate formation +1 year formation. That takeoff target would be the 2.30 level. It shares the same breakout line with the bigger formation.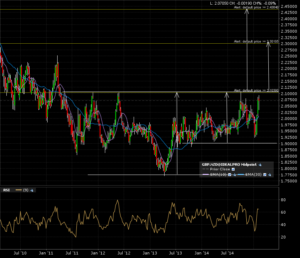 On the daily candle 1 year chart, we see there is still some price action to occur before we touch that 2.10 level. Some consolidation, or even a pull back could happen there.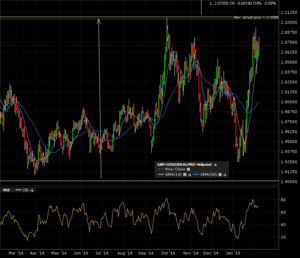 We don't want to get whipsawed, patience is key before entering. Set the alerts and wait for a convincing monthly close above 2.10. The final move can bring this to the previous important support (now resistance) around the 2.43-2.50 area.