A +5 year top formation in progress for SPDR Barclays Capital High Yield Bond (JNK:ARCA). I'm looking at two breakdown lines. One which is a +3 year top formation within the bigger pattern. The second is the bigger pattern itself. Check out the monthly candle chart. First target coincides with the breakdown line of the bigger pattern at 34. Will need a monthly candle close below 38 to confirm. The second target would be 28. Again, a monthly canlde close below 34 is required to confirm that massive move, which would bring us near tht ealry 2009 lows.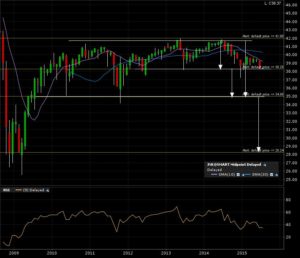 Here is the 5 year weekly candle chart. Some noise below the first breakdown line. Check this post on how to avoid "noise".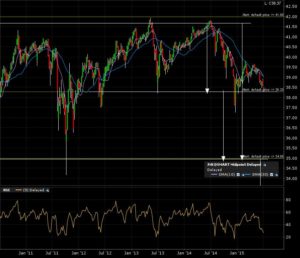 Zoom in on the 1 year daily candle chart. Price action testing the first breakdown line.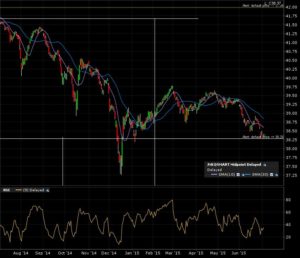 I set my alerts and will come back to this once trigerred. Maybe this months candle close can confirm me the next target!