Back at March 20th, I wrote a post entitled "Has Tesla Motors Topped Out?". Check it out here. Well time has passed. The monthly candle close below the breakdown line of 180 never occurred. Now a few months later Tesla (TSLA:NASDAQ) is testing it's breakout line at the 275 resistance line. Check out the monthly candle chart.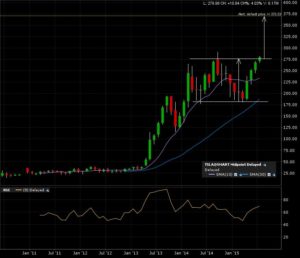 Here is the weekly candle chart. Price action is testing the breakout line.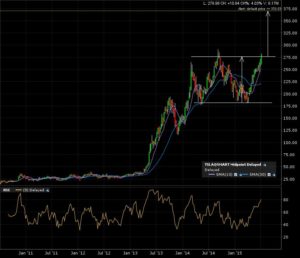 And the final zoom in on the 1 year daily candle chart. Watch out for the noise above the breakout line. Check this post on how to reduce "noise".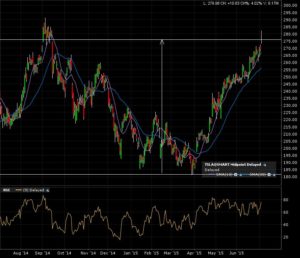 This is the perfect example why I wait for a monthly candle close above OR below a break line to confirm the next move. NOBODY knows the future, especially not me.  I will wait for this months candle close to confirm this bullish reversal of fortunes! Patience required.