Restoration Hardware Holdings, Inc. (RH:NYSE) has a choice to make. Either a bullish breakout above 101 and it's ensuing target at 116 OR the bearish breakdown below 86 and it's 71 target. Check out the monthly candle chart below. A monthly candle close is necessary to confirm the break. Check my "How To" for more insights on my trading framework.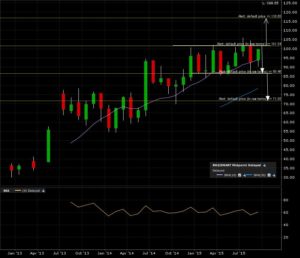 The weekly candle chart show more of the same.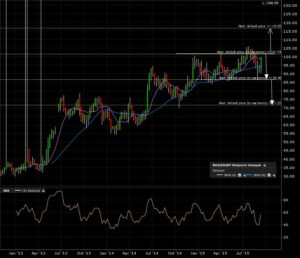 A final zoom in on the 1 year daily candle chart. Some noise above the breakout line which could of whipsawed you. Check my concept of "noise reduction" to help avoid these.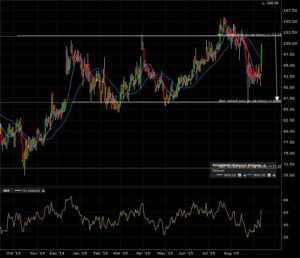 The price action is approaching the bullish breakout. My alerts are set. Let's wait and see.