Alright, to put the current HUGE bullish US Dollar move in perspective, here are the MEGA bullish moves possible for the Greenback.
Enter the usdjpy, usdcad, eurusd monthly candle +10 year charts to demonstrate.
Check out this eurusd chart. My current play is short eurusd with a parity target (check my previous post). But if you zoom out even more, you get to see the bigger picture.
A current target of 0.85 to reach previous mid-2001 lows is already valid.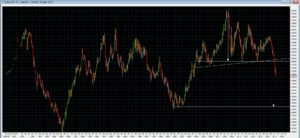 Now for the usdcad. I have already a post on this scenario. Right now, the pair is consolidation just below the breakout line of 1.2750. A breakout would give a target of 1.5750.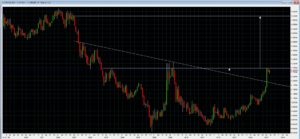 Finally, the usdjpy pair. Some might think that the bullish rally is over, well maybe, who really know, I don't. But if I follow my "How To", then a breakout above the 124 level would give me the 170 target.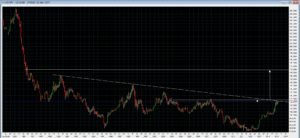 These are the "real" moves. Lots of pips to gather up. The bigger the time frame, the stronger the trend. No noise, just clean signals to get in and ride to target. Patience definitely required.
Just remember to follow sound risk and money management protocols to survive another day. NOBODY knows the future, especially not me.