Veeva has decided to go bullish!  First, check this sprevious post from May 28th 2015. Some time has passed and Veeva (VEEV:NASDAQ) has finally moved to a bullish breakout.
Here is the monthly candle chart. The target is set at 42.50.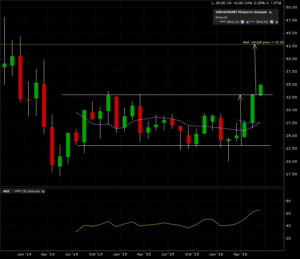 The weekly candle chart confirms this move.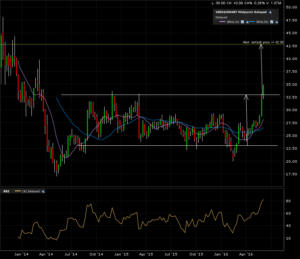 And finally a zoom in on the 1 year daily candle chart. Runaway breakout gap!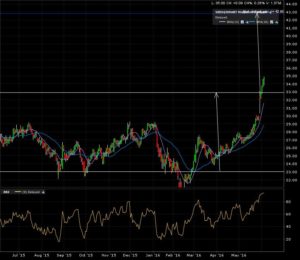 There it is. 1 year has passed since I first spotted this chart. My alerts were set back then and triggered recently. Patience always required!