These currencies were hammered pretty much against usd for the recent past. I thought to check in on this pair to see where it is at. Which one is weaker? Looking at the monthly candle 10 year chart, we can see a 7 year descending channel for eurcad.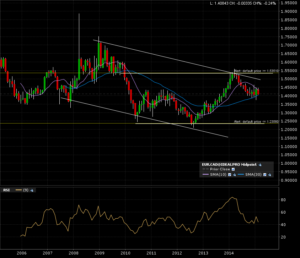 The weekly candle 5 year chart is showing some consolidation action. There is some bullish divergence in the works. I wouldn't be surprised to see this break to the upside.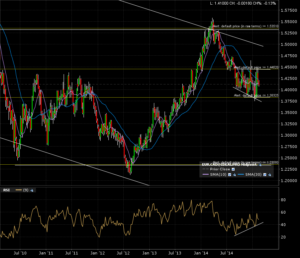 The daily candle 1 year chart show the price action is smack in the middle of no man's land.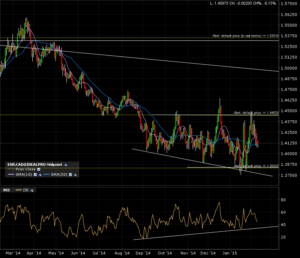 I set some intermediate alerts at 1.4450 and 1.3832. I'll come back to this pair when the levels are triggered. I also have alerts at important resistance 1.5315 and 1.2356, but we are far off for now.
Nothing to play for now.