iShares MSCI Netherlands Invstbl Mkt Idx (EWN:NYSEArca) is getting ready for it's next bullish breakout. Check out the monthly candle chart. A confirmed breakout would give a target of 29.25.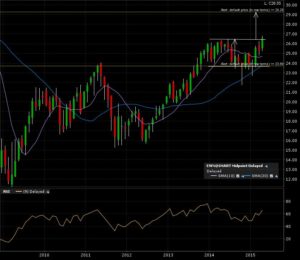 The 5 year weekly candle chart shows the hard test of the breakout line at 26.50.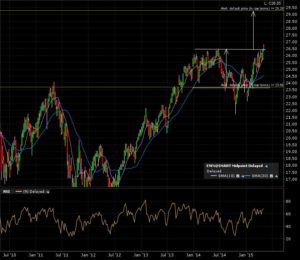 Zoom in on the 1 year daily candle chart. Some price action above the breakout line in progress. Also notice the noise below the breakdown line. All avoided with the monthly candle. Check this previous post on the subject.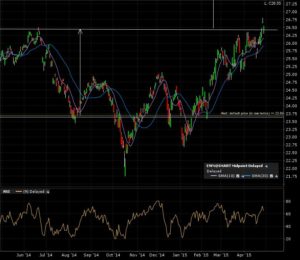 Will have to come back to this chart at the month's close. I would like to have a convincing monthly candle close above the breakout line (resistance) to confirm the next target. Just sit back a little and chill, wait for this breakout to happen before actually jumping in. Check my post on patience.