The February monthly candle closed smack on the breakout line for splk. Will need to wait for next month's close before confirming a bullish breakout. I have the line at the 67.50 mark. Here is the monthly candle (+2 year) chart.
Now the weekly candle chart. The arrows are the implied measured move added to the breakout line. Target is 85.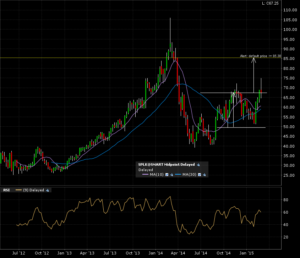 Check out the noise on the daily candle 1 year chart. A couple of whipsaws here if this would of been played based on breakouts confirmed by a daily candle close above the breakout line.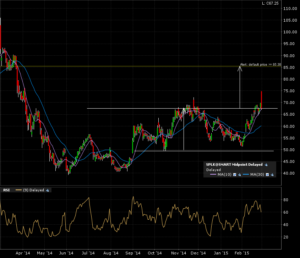 Right now, there is no play. Will come back to this at the end of the month and see where the price action is at.
Again, patience is required.